Products tagged with wood credenza
Sale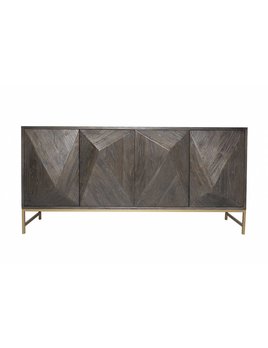 REPUTATION CREDENZA - FLOOR MODEL
**FLOOR MODEL SALE** THIS ELM WOOD CREDENZA HAS A PRISTINE REPUTATION. KNOWN ALL AROUND FOR ITS MODERN DESIGN THAT YOUR NEIGHBOR AIN'T GONNA HAVE! VERY LIMITED RUN ITEM. 17.5D x 73W x 35H *SOLD AS-IS\FINAL SALE WITH WEAR FROM FLOOR MODEL USAGE.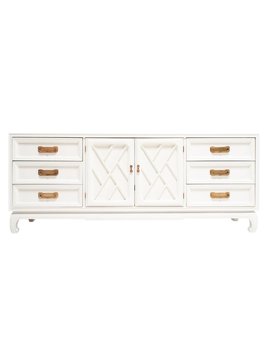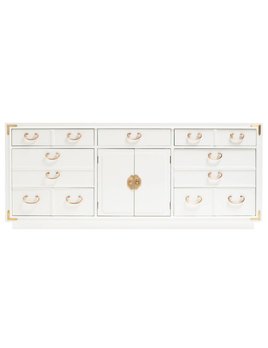 LACQUERED VINTAGE CREDENZA WITH MING HARDWARE
VINTAGE CREDENZA FRESHLY LACQUERED IN BENJAMIN MOORE WHITE DOVE - SUPER COOL DETAIL/MING HARDWARE - 72" L x 19" D X 30" H. WEAR CONSISTENT WITH AGE AND SOLD AS-IS, FINAL SALE.
$2,250.00