Products tagged with Circles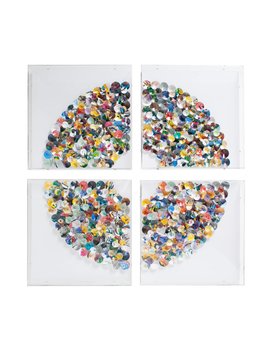 SCOUT EXCLUSIVE. INTRICATE ORIGINAL ARTWORK USING RECYCLED & DYED PAPER. BY ARTIST JEN LIN. EACH PIECE IS HANDMADE AND WILL HAVE SOME VARIATIONS IN COLOR AND FINISH. EACH SQUARE IS 23.6 IN x 23.6 IN. ESTIMATED DIMS. WHEN INSTALLED 50" X 50".
$2,295.00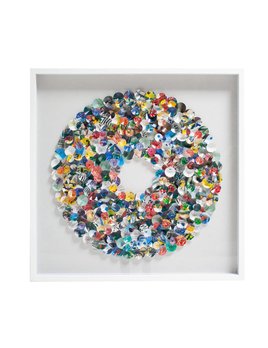 INCREDIBLE 3D WREATH PAPER ART USING RECYCLED AND COLORED PAPER. EACH PIECE IS UNIQUE AND HANDMADE BY ARTIST JEN LIN. IN WHITE LACQUERED FRAME. PATTERNS AND COLORS VARY BY PIECE. DIMENSIONS: 40 IN x 40 IN.
$650.00